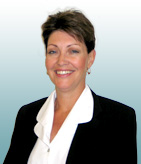 Deanna L. Holmes, MPA
ABOUT US
Advanced Practice Training (APB) is a professional training and consulting organization for medical practices. We are billers, consultants and practice personnel with many years of real life experience. We believe that physicians should be fully compensated, and our educational services and webinars will help verify that your practice is doing everything possible to capture all billable revenue. Our webinars provide a wealth of knowledge and practical techniques to help you minimize losses and maximize revenues.
About Ms. Holmes
Ms. Holmes, the founder of APB, first entered the medical profession in 1991 as a co-owner and Chief Operating Officer for a national service bureau (clearing house). After years of processing claims and assisting clients with claim denials, Ms. Holmes realized that even the most experienced medical professionals still needed help. This prompted her to write the "Practical Guide to Medical Billing" and give the industry an invaluable and practical resource for efficient practice management and medical billing. Her book was published by the U. S. Department of Commerce and has served for the last 12 years as an exceptional guide and resource for practice managers and billing professionals. Now, after 12 more years of consulting and billing, a second edition is under way.
Since entering the medical industry, Ms. Holmes has completed numerous courses and continuing education, earning certification as a Medical Practice Analyst (MPA). Her coding and billing education include: Medical Practical Analyst, Level II (MPA), National Standard Format (NSF) analysis for software development through a national claims clearinghouse (HBOC), Medicare, Coding, Billing, Reimbursement, Medical Records, Medical Law, The False Claims Act, The HIPAA Security Provision, Auditing, Family Law and more. She has studied psychology, team building, office dynamics and other areas related to efficiency and profitability for medical practices. She has also appeared as a guest speaker at medical conferences and seminars. For a complete biography, click here.
In October 1999, Ms. Holmes founded her own consulting company, Medical Compliance Management, Inc. Her book and speaking appearances evolved into more consulting opportunities and all of this naturally led to physician billing services. She now operates under Advanced Practice Billing, LLC. Ms. Holmes has consulted and billed for many medical specialties. She and her team have extensive knowledge in the areas of practice management and billing procedures, and they truly understand how to effectively and efficiently work with federal, state and private insurance carriers.
The Advanced Practice Training Team is here for you. You are sincerely invited to capture the passion and knowledge of Ms. Deanna Holmes.